Are you aspiring to start a stable and lucrative online career?
Why not explore UGC Creator Jobs—the latest trend on TikTok and Instagram?
People doing user-generated content jobs are now one of the most sought-after professionals prominent brands seek UGC creators as they help induce more sales. In fact, more than 90% of consumers prefer UGC ads over traditional corporate ads. This is clear proof that there's a stable career and paid deals that await you in this field.
Many UGC creators have also attested to how rewarding UGC creator jobs can be. Just imagine earning tons of bucks by simply posting a video or image on the net.
I'm not kidding here; if you have the right experience and skills, UGC content creator jobs can provide you with a monthly earning potential of up to $2,000!
That might sound too good to be true, but take a look at the UGC creator job postings on platforms like Upwork or Indeed. Notice those tasty high offers?
There are plenty of work opportunities waiting for you as a UGC creator. To help you choose the best one for your skills and interests, we have compiled a list of the 15 best UGC creator jobs that are highly paid by brands and businesses.
Here's what you can learn from this guide:
Create engaging Instagram reels and stories with Lift: Reels & Stories.
Use Lift's striking templates, user-friendly video editing tools, and extensive media gallery to excel in UGC creator jobs.


What's a User Generated Content Job?
UGC creator jobs involve promoting products and services on behalf of a brand. However, unlike influencers, who are paid based on their wide audience reach, UGC creators earn money by creating content that appears authentic and genuine.
In other words, UGC creators organically market a particular brand. For this reason, the creators are just regular, everyday people whom the audience can easily relate to and connect with. It is not their popularity that makes UGC creators appealing but rather their sincerity, spontaneity, and authenticity.
Why are UGC jobs so popular in 2023? Here's what @_chychyx has to say:
"UGC is so popular because they offer creators a chance to get super creative and make stuff that's unique and personalized to the brand while engaging customers. It's a job with flexible hours."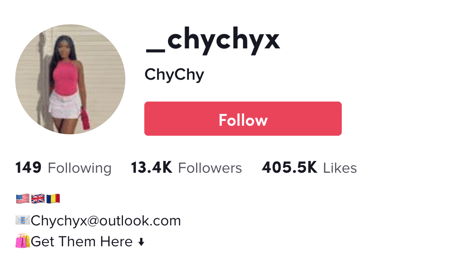 There are different ways to work as a UGC creator. You can write blogs sharing your real-life experiences with a particular brand. You may also record unboxing videos or product walkthroughs to entice your viewers. Even creating simple product reviews can help you enter the world of UGC creator jobs.
Here's what @tiffanymartinxx recommends:
"Solutions that work for one person may not work for everyone, stay consistent & understand your audience."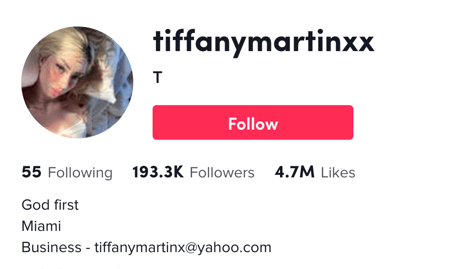 For example, a UGC creator can record herself trying a skincare product to promote it. They can share how they love the product and explain how it can help people achieve flawless, beautiful skin. Their content will be posted not on her official online pages but on the brand's official channels.
List of UGC Creator Jobs in 2023
Here are the most in-demand UGC content creator jobs in 2023:
1. Food Reviews
The way to someone's heart is through their stomach. So creating food reviews will surely skyrocket your UGC creator career.
There are various ways to create food-related content: share appetizing dishes, discuss budget-friendly meals, or highlight underrated snacks.
You can also collaborate with restaurants to review their menus and offerings.
You can record yourself tasting these delicious foods or grab some photos of them. Whatever approach you choose, make sure that the food looks tasty with clean and elegant plating.
2. Unboxing Videos
Unboxing videos are a trendy way to showcase high-quality items to your audience. In fact, Google Trends statistics reveal that over one-fifth of consumers watch unboxing videos.
In an unboxing video, you record yourself unpacking a newly purchased product and allow viewers to witness what's inside that package. It is crucial to convey your genuine excitement during the unboxing process to make your content authentic.
But what makes unboxing videos so appealing to viewers?
Unboxing videos provide viewers with a glimpse of brands' excellent packaging. The better the packaging, the more enticing it is for potential buyers.
They also offer an up-close view of the product, helping people make informed decisions about whether the unboxed item is worth purchasing.
3. Travel Videos
Travel videos are an excellent form of UGC content to promote breathtaking landscapes, architecture, and tourist spots.
Through this type of content, you can showcase various destinations your viewers can visit to relax or embark on exciting adventures.
To create captivating travel videos, it is essential to have a high-definition camera that can capture the crystal-clear beauty of the scenery in your chosen destinations. Drones can also be used to record spectacular aerial views, leaving your audience longing to experience these places firsthand.
4. Gaming Reviews
If you're an avid video game enthusiast, there are numerous UGC content creator jobs in the gaming niche awaiting you.
You can have the best of both worlds: play and promote newly released games while earning money on the side.
There are different ways to create online game reviews. You can either write blogs, record yourself playing these games, or engage in live streaming.
The gaming niche has a wide audience reach thanks to popular platforms like Discord, TikTok, YouTube, and Twitch that support UGC gaming promotions.
5. Blog Writing
While reels and videos have taken the internet by storm, traditional blog articles continue to be an effective marketing approach that brands use.
As a blog writer, you can share your thoughts with your viewers about a specific brand. However, connecting with people can be challenging because they rely solely on written content without a visual impression of your appearance or the product you're reviewing.
To write compelling blog reviews, providing value to your readers is essential. Discuss the product's pros and cons, affordability, and what sets it apart from other products.
Strive to infuse your writing with personality by incorporating witty remarks, powerful hooks, and engaging sentences. This will help you develop a unique voice as a writer and captivate your audience.
6. Fashion Marketing
If you love fashion and aesthetics, you can explore UGC creator jobs focused on promoting trendy outfits, accessories, hairstyles, and clothing.
Fashion brands are increasingly utilizing UGC to enhance their online presence and drive sales. This is hardly surprising, given that statistics reveal that 65% of consumers make fashion or apparel purchases based on UGC promotions.
The key to a successful fashion UGC career is staying up-to-date with the latest fashion trends. Create content where you showcase and elegantly present these trendy outfits. Brands are likely to take notice and initiate collaboration opportunities with you.
7. Amazon Product Images
Capturing images of popular Amazon products, including hardware, clothing, and household items, can indeed be a promising UGC creator job. The task is relatively straightforward: taking high-definition and detailed photographs of items intended for sale on Amazon.
To excel in this niche, two essential elements are crucial. Firstly, you must possess the appropriate equipment, such as high-quality cameras and lighting tools. Secondly, a solid understanding of basic styling techniques is necessary to capture the best possible photographs of the items.
8. Skincare Promotions
While it is common for well-known celebrities to be the typical endorsers of skincare products, UGC content creators are also making their mark in the skincare niche through their organic and authentic promotions.
By becoming a skincare UGC creator, you have the opportunity to try the products beforehand and then record videos. This allows you to create honest reviews that will resonate with your audience and encourage them to purchase the product.
It is worth noting that this niche holds significant prominence on platforms like TikTok and Instagram, resulting in generous compensation for creators.
9. Makeup and Beauty Product Review
Just like skincare UGC promotions, the makeup and beauty product niche is also highly popular on platforms like Instagram and TikTok.
If you have a passion for discussing lipsticks, eyeliners, concealers, or foundations, this could be the perfect job for you.
Influencers are increasingly drawn to this niche due to the substantial engagement it offers. As a result, expect some competition when it comes to capturing viewers' attention.
However, as long as you can establish a genuine connection with your audience through authentic reviews, this UGC creator job has the potential to be profitable.
10. Tech Review
You can also delve into reviewing newly released smartphones, consoles, or computers. While this might be one of the more technical UGC content creator jobs, many people rely on this type of content to determine which tech brands are worth considering.
When conducting a tech review, it is crucial to highlight the gadget's specifications and features. From its storage capacity and built-in software to its screen resolution, affordability, ease of use, and durability, you should cover all aspects to provide a comprehensive review.
11. Pet Product Review
Show your love of dogs, cats, and other cute pets in this type of UGC creator job.
Help fur parents find the best food, clothing, and accessories for their fur babies by promoting products made by pet stores. It's important that you have an actual pet to clearly show how to use these products in your online videos.
12. Drone Shots and Clips
Drone clips are best if you want to record aesthetically pleasing snippets of nature, cities, islands, or villages. They are also well-suited for sports-related content, such as hiking, motorbiking, or car racing.
13. Finance-Related Reviews
Banks, mutual funds, insurance companies, and investment groups are also using UGCs nowadays to promote their financial products. This makes finance-related UGC creator jobs an enticing job prospect.
As a finance UGC creator, you can provide insights about specific financial products and assist your viewers in making informed decisions when choosing the right financial vehicle for their needs.
It is crucial to use layman's terms to ensure that your content is easily understandable for individuals without a financial background. Help people grasp common concepts in finance, such as interest rates, returns, mortgages, stocks, bonds, and more.
14. Extreme Adventure Videos
If you enjoy adrenaline-inducing activities such as bungee jumping, motocross, or canyoning, you have the opportunity to film your breathtaking adventures and generate income through sponsorship deals and affiliate links.
Many brands find extreme adventure videos captivating for their marketing strategies, as they effortlessly capture people's attention. Therefore, if you are not faint-hearted, UGC jobs involving extreme outdoor activities may be the perfect fit for you.
15. Cryptocurrency Reviews
We are all aware of the recent cryptocurrency craze on the web. Creating reviews about various emerging cryptocurrencies, crypto wallets, or crypto exchanges is an excellent path for UGC creators.
The primary objective of these crypto reviews is to persuade viewers that a specific digital currency is profitable.
Bitcoin and Ethereum are the most stable and promising cryptocurrencies, making it tempting to review them. However, it is important to note that many creators have already discussed these cryptos, resulting in a saturated niche. Therefore, it is not wise to invest effort in a highly competitive space.
If you are considering crypto UGC, it would be more beneficial to focus on new cryptocurrencies entering the market. Alternatively, you can explore discussing new crypto exchange software if you are not interested in newly released cryptocurrencies.
UGC Creator Jobs: FAQ
1. How Do I Become A UGC Content Creator?
To become a UGC creator, you require the essential equipment for recording videos and capturing images, including a camera, microphone, and ring light. Additionally, it is important to develop your video editing and marketing skills in order to produce high-quality UGC.
2. How Do I Find Clients For UGC?
To find clients for UGC, you can utilize job-hunting and freelancing platforms such as Upwork, LinkedIn, or Indeed. These platforms often have numerous UGC creator job postings available.
Another approach is to send proposals directly to brands for potential UGC deals. However, it is essential to have the leverage to entice brands to collaborate with you. For instance, if you have a substantial follower base, brands may consider you one of their preferred UGC creators.
Read more: