Social media posts are incomplete without the right captions and descriptions. Suitable captions for your pictures and reels on Instagram not only make them stand out but also increase your followers' interest.
Instagram had at least 1.440 billion users around the world in July 2022. With that in mind, it's vital to choose the right captions and quotes to go with your content to attract more followers.
An Instagram image is incomplete without a caption. Captions act as mirrors for your gorgeous pictures on Instagram. Let's look at Instagram's fashion captions that steal the limelight.
Premade templates, customization, numerous fonts, animations, stickers, and music—you name it!
Lift: Reels & Story Maker has it!
Here's a quick look at the topics we'll cover:
Fashion Captions for Instagram
Social media users are more aware now than before. Thus, picking the most suitable fashion quotes for Instagram to go with your pictures or reels is critical.
Do you find it challenging to find the right balance between sophistication and quirkiness when writing outfit captions? Worry no more!
Here are the best 2023 fashion captions:
A flawless life might not be possible, but a flawless outfit definitely is.

Let your clothes do the talking when words fall short.

True fashion isn't just about what you wear, it reflects your inner self.

In a world chasing trends, I aspire to be a timeless classic.

Consider fashion as art and yourself as the canvas.

Dress as if you've already made it to the top.

Why blend in when you were born to be unique and stand out?

With sunshine in my pocket, and style in my soul, I'm ready to conquer the world.

For someone with real style, fashion is just another accessory.

The fun of dress-up doesn't stop at five, it lasts a lifetime.

True style is about expressing your individuality.

Finding joy in dressing up is an art form in itself.

Fashion goes beyond the clothes you wear, it's about creating a look.

Being well-dressed is a way of showing respect to those around you.

Creating my own personal style makes my spirit sparkle.
Outfit Captions for Instagram
Here are the best outfit captions for Instagram:
Dress shabbily, and they remember the dress; dress impeccably, and they remember the woman.

Life is too short to wear boring outfits.

I dress for me, not for anyone else.

Be not afraid of being called unfashionable.

Where there is fashion, there is freedom. So don't let it imprison you.

Real models don't go with the trend. They set the trend.

We are all but canvases to the art called fashion.

Dress up your mind, and you'll be able to make all sorts of fashion statements.

Simplicity speaks with splendor.

Wear it and own it!

Always dressed to kill.

Elegance is beauty. It's the kind that never fades.

You can never be overdressed or overeducated.

Like poetry, fashion does not state anything. It merely suggests.

Never confuse elegance for snobbery.

Eyes on my outfit, but focus on me.

Call me a hot mess, but never a fashion disaster.

Am I overdressed? Yes? Great!

Life ain't perfect, but my outfit is!

Smart. Strong. Silly. Straight-up class act.

The world needs more people like me, a goofy fashionista.

God bless this spicy disaster!

Good clothes really help during bad days.

In difficult times, fashion is always outrageous.

People will stare. Make it worth their while.

Fabulous has eight letters, and so does meeeeeee.

I don't do petty. I do pretty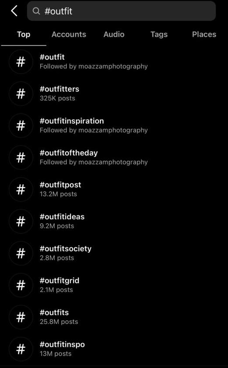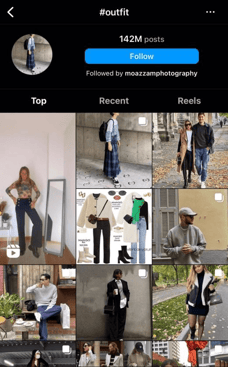 Outfit Captions (by Color)
Discover your happy colors. They're the ones that make you feel good inside because we have found enchanting outfit captions for Instagram for you.
Pink Outfit Captions for Instagram
A pinkish Wednesday.

Think pretty. Think pink.

Anything's possible in the right pink dress.

My favorite color is blue, and my secret favorite color is pink.

Don't underestimate me just because I wear pink.

Pink is my comfortable color.

Every girl is beautiful. It's just easier to show it in a pink dress!

Be a flamingo in a flock of pigeons.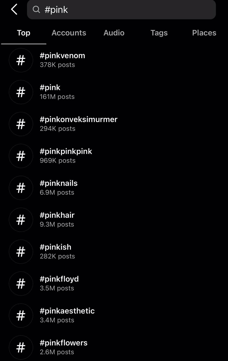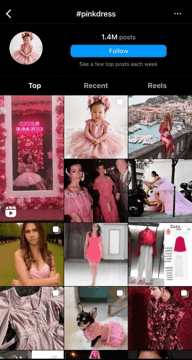 Black Outfit Captions
Women who wear black lead colorful lives.

I'll stop wearing black when you give me a darker color.

Don't ask why I just wear black.

I'm the darkness, forever shrouded in mystery.

Why do I always wear black? It matches my soul.

Black is infinitely chic, undeniably mysterious, and deeply misunderstood.

A black dress is forever!

Wear any color you like as long as it's black.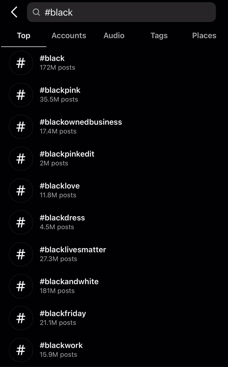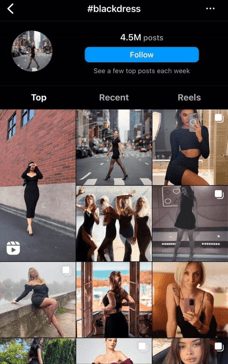 Captions For White Outfit
On today's episode of new obsessions, we have white dresses.

White has it all. Its beauty is absolute. It's perfect harmony.

Much like white, I'm a classic.

I'll stop wearing white when they invent a brighter color.

Are you in the mood for a little white?

If in doubt, everything looks good with a white shirt.

White can be a color palette, too.

My middle name is 'white dressed to impress.'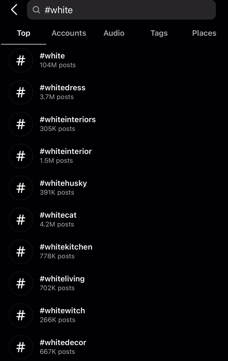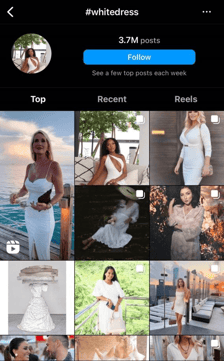 Blue Outfit Captions for Instagram:
There's a special kind of magic in the blue dress.

I always wear blue because it is the color of my soul.

Life is short, wear a blue dress.

Never before has blue been so exquisite.

Wear blue and save the world.

A blue dress never goes out of style, and this week I am wearing mine.

The possibilities are endless when you're dressed in blue.

When in doubt, go blue!
OOTD Captions
There is no place for boring OOTD captions with sparkly pictures!
Here are the best OOTD captions for Instagram to go with your favorite dress:
Make every outfit count.

Self-confidence is the best outfit!

I don't mind not being cool; I wear a cardigan.

Never underestimate the power of a good outfit.

I'm nicer when I like my outfit.

Darling, I'm a nightmare dressed like a daydream.

I am the main character.

I am the view.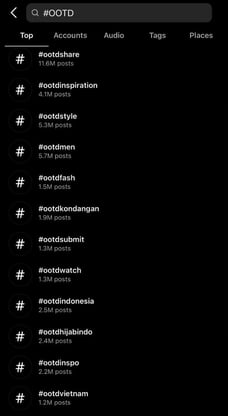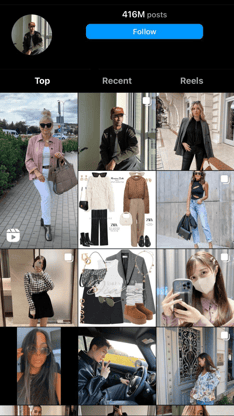 Fashion Quotes for Instagram
Here are the most popular fashion quotes for Instagram:
Fashion should be a form of escapism and not a form of imprisonment.

The great thing about fashion is that it always moves forward.

Fashion is not necessarily about labels. It's not about brands. It's about something else that comes from within you.

Fashion should be stylish and fun.

Style is an expression of individualism mixed with charisma.

Give a girl the right shoes, and she can conquer the world.

Whoever said that money can't buy happiness simply didn't know where to go shopping.

"I like my money right where I can see it…hanging in my closet." — Carrie Bradshaw

"If you love something, wear it all the time. Find things that suit you. This is how you look extraordinary." — Vivienne Westwood

"People will stare. Make it worth their while." — Harry Winston

"Elegance is not standing out, but being remembered." — Giorgio Armani

"Whoever said orange was the new pink was seriously disturbed." — Elle Woods
Fall Fashion Quotes
How can we miss fall fashion quotes for you? Add these to your fall pictures to amp up the feel of the posts.
The first day of fall means sweating in my favorite sweater.

Fall breeze and autumn leaves.

My favorite color is October.

Orange is the new black.

I come by the light of an autumn moon.

FALLing in love with fall fashion.

Don't blame me if I wear orange.

A flawless life might not be possible, but a flawless outfit definitely is.

Let your clothes do the talking when words fall short.

True fashion isn't just about what you wear, it's a reflection of your inner self.

In a world chasing trends, I aspire to be a timeless classic.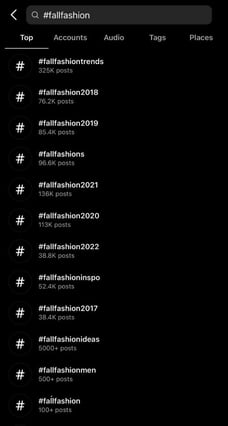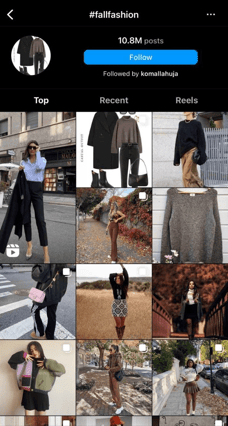 Summer Fashion Quotes
We have picked the perfect summer fashion quotes to elevate all your posts and reels on Instagram instantly!
Summer Brights.

You can never go wrong with a summer dress.

Summer is the height of being alive.

Summer never looked so good.

Every day is one step closer to summer.

Summertime is always the best of what might be.

Summer breeze makes me feel fine.

Sunshine and good vibes—summer fashion at its finest.

Style is a way to say who you are without having to speak. And in summer, I speak in colors and patterns.

In the summertime, when the weather is fine, you can catch me in my favorite summer line!

Dressing for the summer is a breeze when you let your spirit shine as brightly as the sun.

Sea, sand, and stylish summer outfits are all I need to feel free.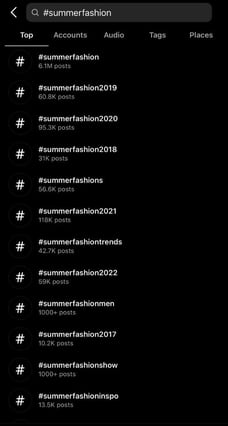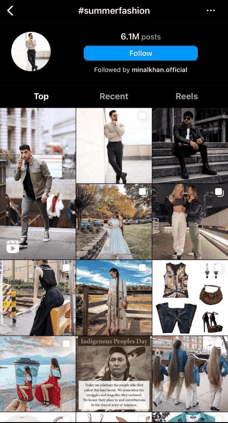 Bonus Tip: Boost your Fashion Instagram Profile with Lift: Reels & Story Maker
While these witty and elegant captions boost your pictures, Instagram stories make you memorable.
Statistics show that influencers make between $43 and $721 for IG stories. You can also make the best use of your Instagram stories by attracting the target audience. Finding the best mobile video editor is inevitable if you want to be in the limelight.
Lift: Reels & Story Maker app is everyone's favorite nowadays with outstanding features.
You do not have to add endless elements to make your stories interesting. Lift: Story Maker does everything for you.
Related reading: